HTML pratice website :)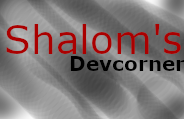 These are a few of my favorite things
Musical instruments
my wife
my familia
great music
...but God is in the midst of it all.
I can't thank Him enough for everything He has been doing throughout my life.
#Goals
I would like to:
I would first like to add a todo list to this webpage....then....
I would like to add a "sign-in book" that records all the users who have signed into the site. (at least those who opted in to submitting their names.
Here's a link to my favorite website!